Wristbands, Passes & Lanyards
We are able to supply Lanyards & UK Wristbands at the most competitive price. Lanyards can be delivered quickly printed up to full colour print. Breakaways and various clips available. Please state width of Lanyard required I.e 12mm 15mm etc, if print is 1 or 2 sides and lead times. Bespoke colours, and attachments are available too. UK Wristbands are a cheap way to ID someone or prove payment. From 5p upwards for Wax paper, plastic or vinyl all with security tabs.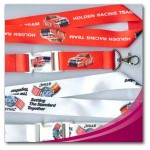 Lanyards
Proforma supplies a range of Lanyards. Chose from Materials, widths, Length, attachments. Screen Printed or Heat Transferred. We also have a Green range with Fair Trade Cotton and Bamboo among the options. Competitive prices with quick Lead times. We produce in Excess of 2 Million Lanyards each year.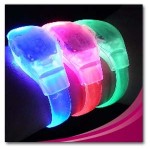 Flashing Wristbands
These can be times with the music or simply flashing. Ideal for Evening Events and Children's Concerts.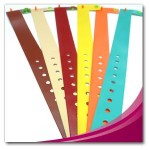 Plastic Wristbands
A wider face wristband in many colours and styles. Including Glitter, Pastel and Neon. Printed 1 side. Security release so can not be used again.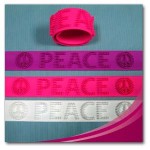 Slapper Wristbands
A fun Product in Silicon, Plastic or Material. Flourecent colours also available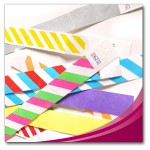 Tyvek Wristbands
Wax Paper printed wristbands. A cheaper solution. Many Colours and Quick lead time.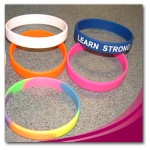 Silicon Wristbands
Quick Lead times and many options. Debossed, Embossed or Printed Silcon Wristbands and Rings.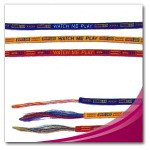 Friendship Bracelets
A great collectors items. Can be Weaved or printed. Great Effect and simple to use.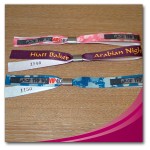 Fabric Wristbands
Ideal for Festivals and Events. A keepsake too.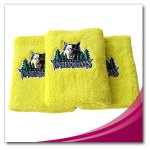 Sweatbands
Sweatbands are always Fashionable. Many Effects possible including Embroidery, Print, Plastic Print. All sizes made and Headbands too. Using Cotton or Velour.